Best PC gaming headsets in the UAE 2018: the best gaming headset for your new rig
As you wait for the best graphics cards to return to their MSRPs, consider this: the rest of your components and peripherals are getting older, and someday they'll be as obsolete as an Intel 8080 is today. Truthfully, high-quality sound is underrated, so while you're trying to fetch the highest resolutions and framerates, you're being outdone by someone that's taking advantage of the audio immersion offered by the best gaming headsets.
In 2018, even the best gaming monitors either don't come equipped with speakers, or the sound solution is mediocre at best. So, if you want decent sound, you're stuck choosing between the best computer speakers, or preferably, the best gaming headsets to hear all the immersion-making background music, sound effects and dialogue. 
However, a good set of computer speakers can be expensive and take up more space than you actually have, so our general advice here is to just skip all that hassle and just go for one of the best gaming headsets – they sound great, and they're easily stored to boot.
For the money, the best gaming headset will give you all the bells and whistles of a pair of speakers, but with one key difference: privacy. For those dead-set on letting their roommates sleep at night, here's a collection of gaming headsets that we've methodically tested and ranked for your reading pleasure below.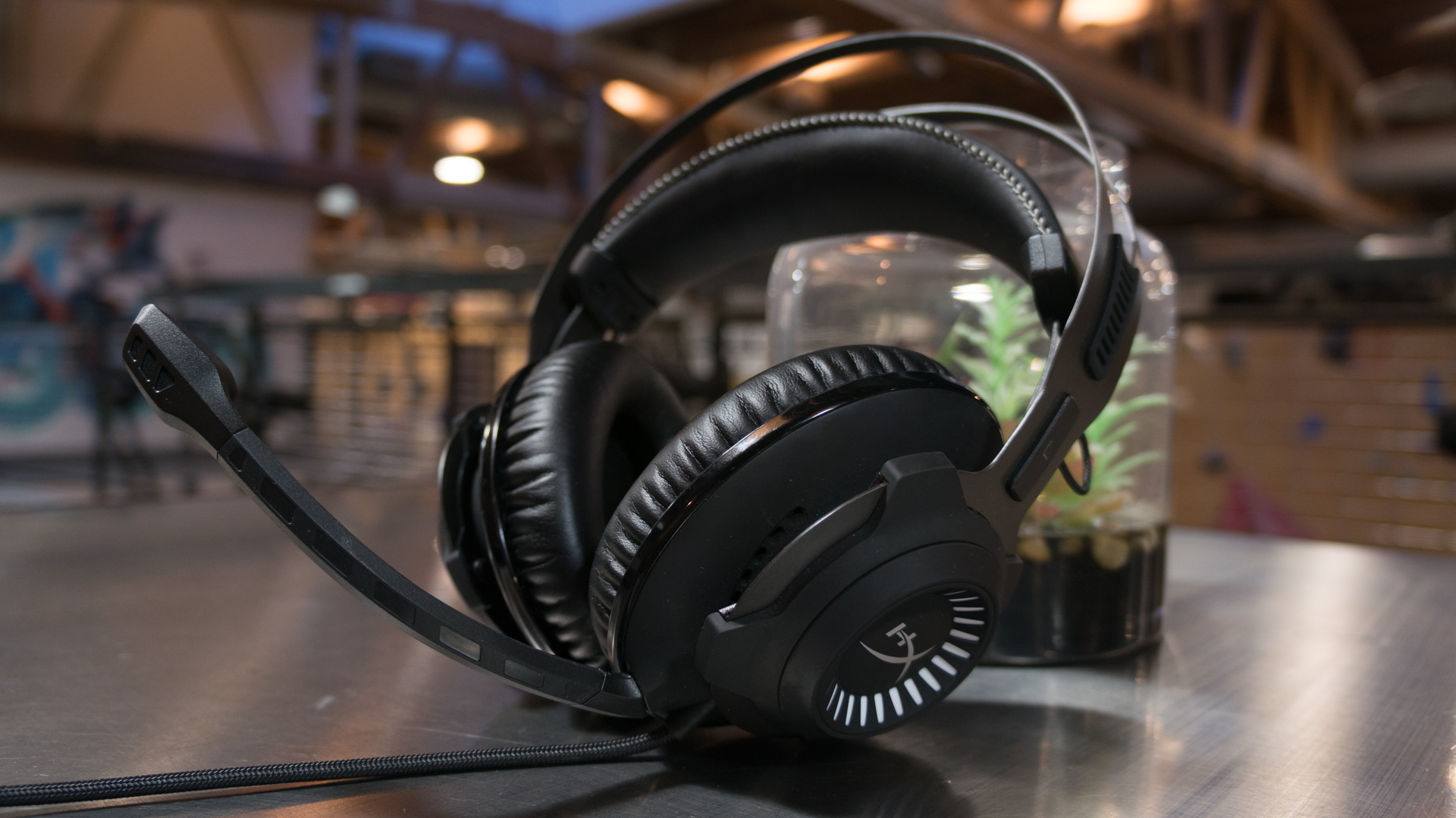 When we first sat down to review the HyperX Cloud Revolver S, we were frankly divided. On one hand, it has brilliant 7.1-channel surround sound delivered through Dolby's trademark digital signal processor. On the other, it's ludicrously expensive when compared to other headsets featuring similar specs. Luckily, as one of Kingston's most subdued pair of cans we've ever laid our ears on, the pristine comfort and top-notch sound more than makes up for its high price and weirdly placed detachable mic.
Read the full review: HyperX Cloud Revolver S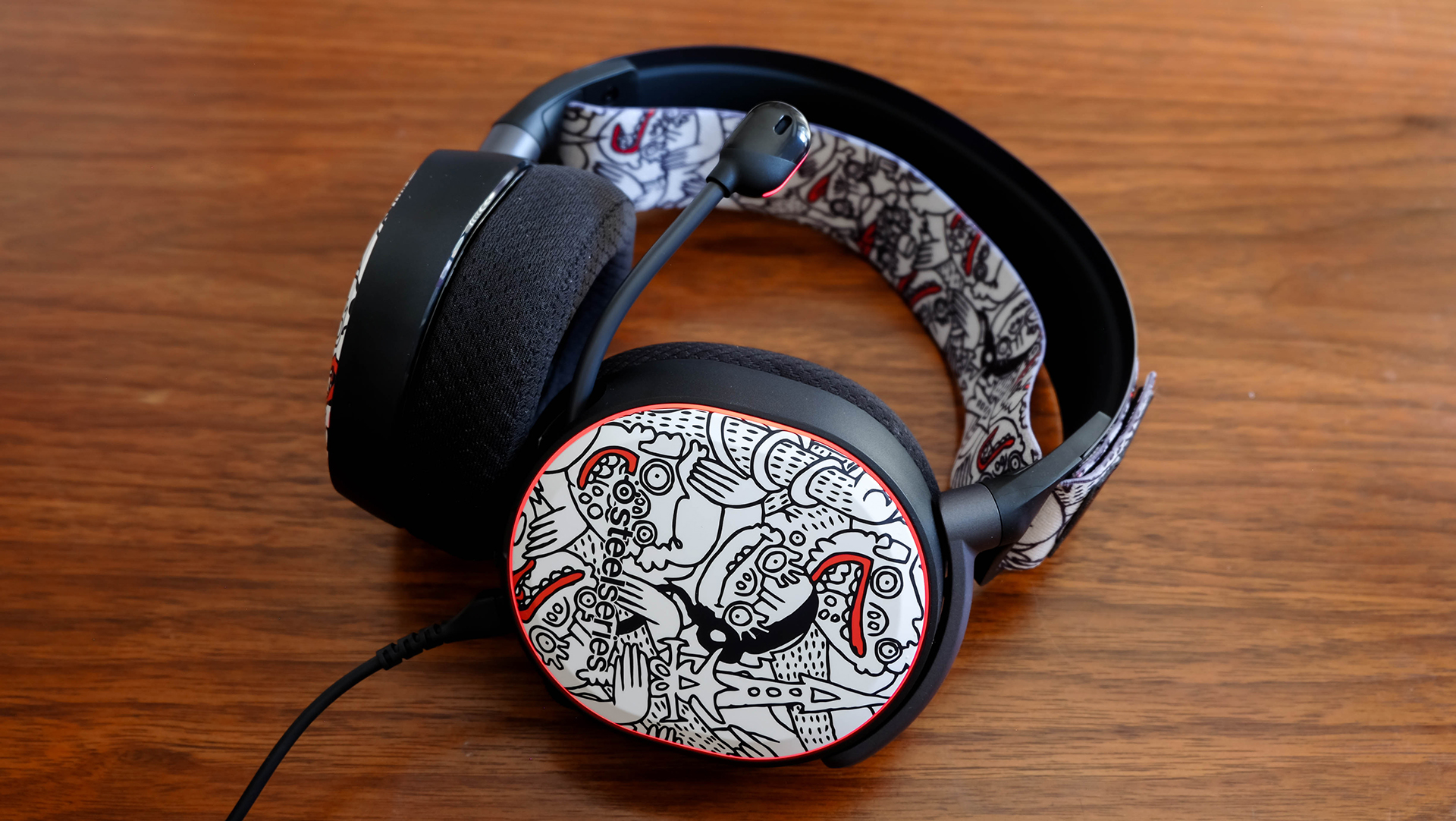 If there's anything you can count on SteelSeries for, it's pristine audio – and the SteelSeries Arctis Pro is proof perfect of just that. Not only will this headset provide immersive surround sound for all the explosive action of your favorite games, but, thanks to its included DAC (digital to audio converter), the Arctis Pro will also serve you well while listening to music. It may be a little expensive, but when you consider just how comfortable and bombastic this headset is, well, it's not hard to see why it's one of the best gaming headsets you can buy today.
Read the full review: SteelSeries Arctis Pro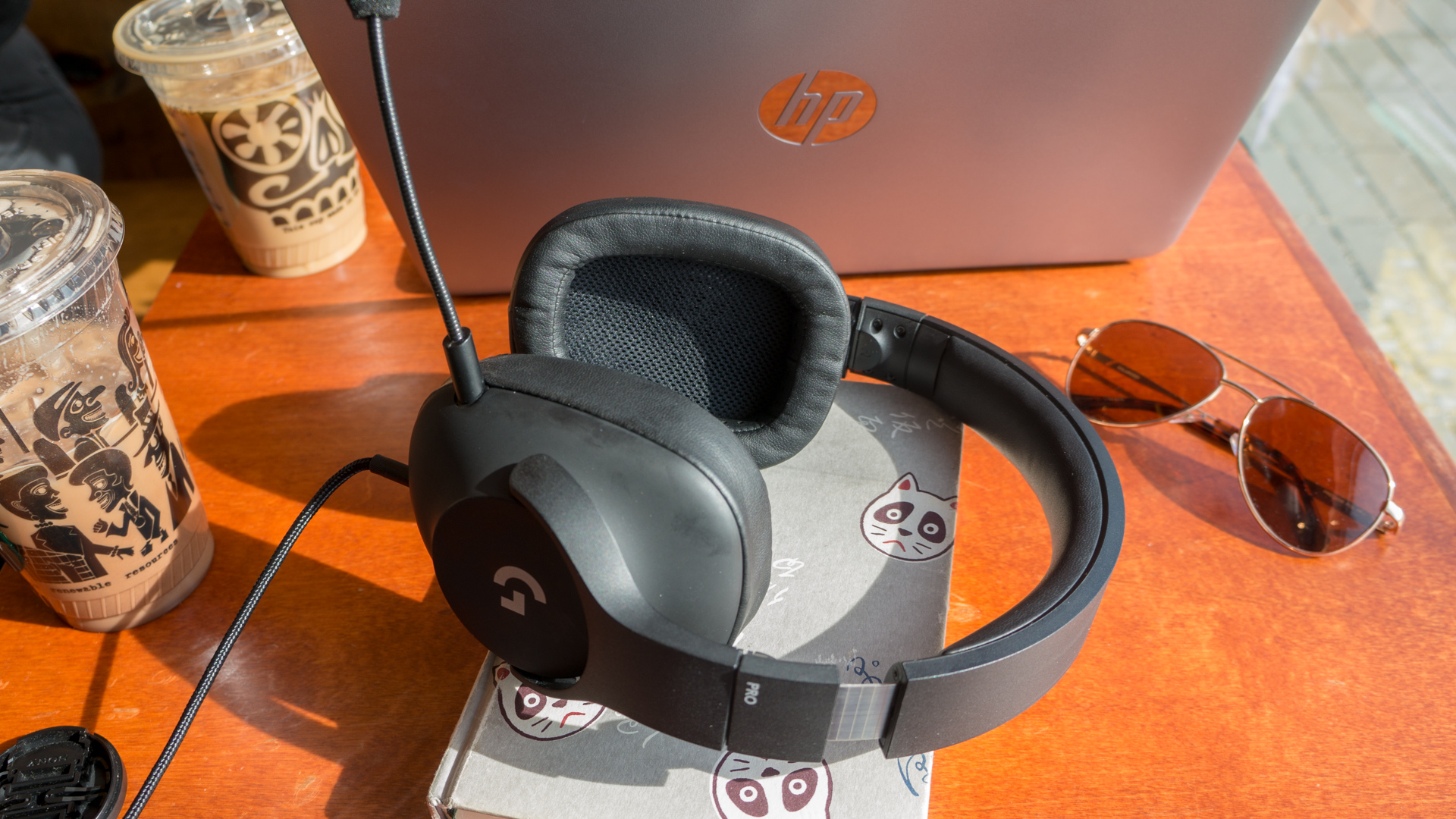 Valuing sheer performance over the traditional 'gamer aesthetic,' the Logitech G Pro headset offers fantastic sound quality over long periods of time and little else. Not that that's a bad thing though. Available for just $89 (about £65, AU$115), Logitech made sure that you're paying for fantastic sound and comfort, with none of your cash being wasted on flashy RGB lighting or other frivolous features. If you're looking for something a bit more subtle, but can perform with the best of them, the Logitech G Pro is a compelling headset.
Read the full review: Logitech G Pro Gaming Headset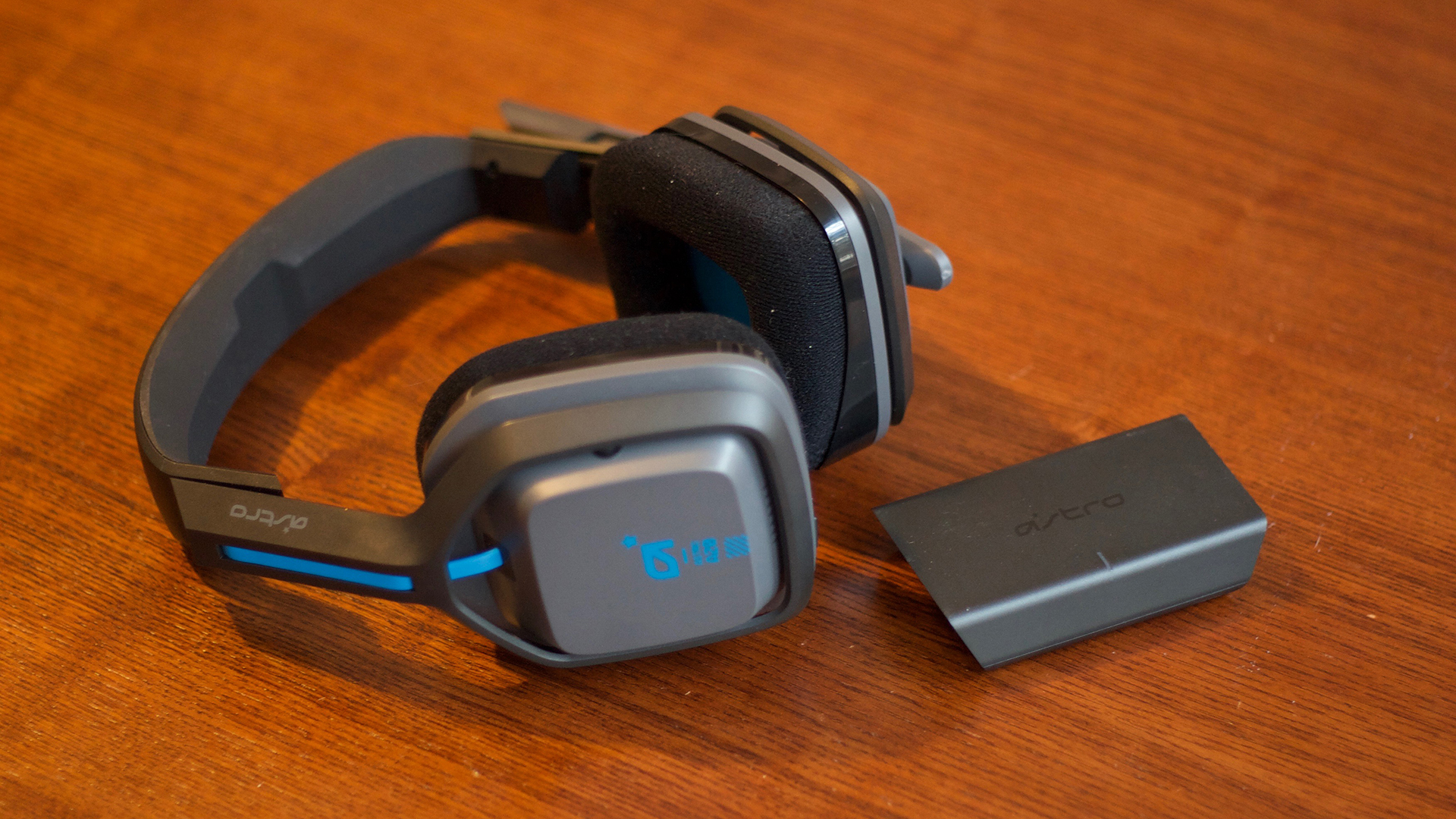 If you're looking for one of the best gaming headsets, but those high-end $300 headsets make your stomach turn and you also don't want something cheap, you should take a look at the Astro A20s. Featuring solid stereo sound performance in a wireless headset, not to mention the stunning 15 hour battery life, this headset has all the necessary features that you might want in its price range. Sure, it doesn't have surround sound, but it more than makes up for it with its economy and battery life.
Read the full review: Astro A20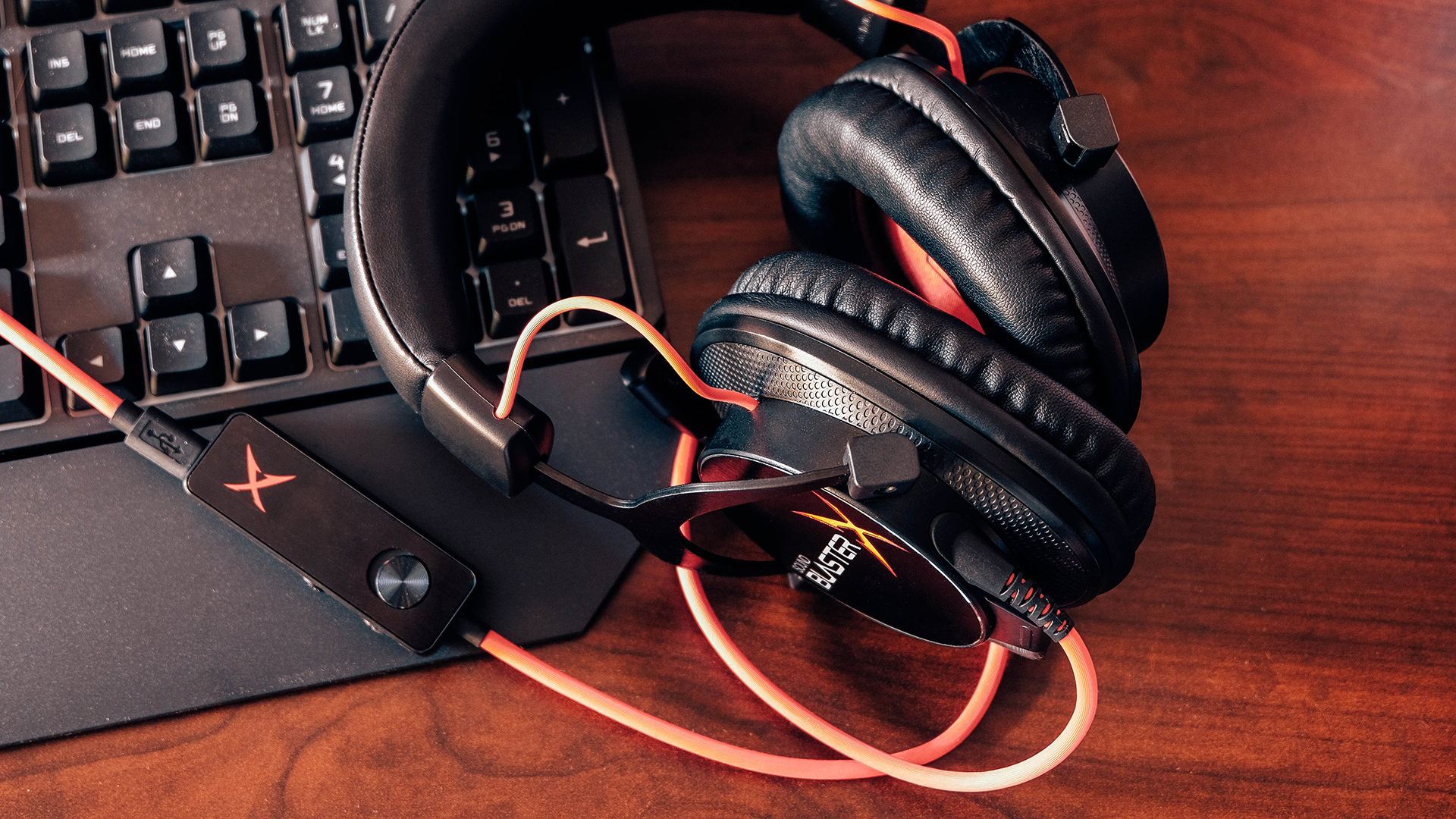 Over the years, Creative has made a name for itself to be trusted when it comes to audio products – and the Creative Sound BlasterX H7 Tournament edition further cements that legacy. Rather than just sitting and iterating on the winning formula of its previous products, Creative took the Sound BlasterX H7 and completely changed it up, creating a headset that looks as good as it sounds. If you're looking for a comfortable, sturdy and deep-sounding headset, the Creative Sound BlasterX H7 Tournament Edition, especially at such a low price, is one of the best PC gaming headsets money can buy in 2018.
Read the full review: Creative Sound BlasterX H7 Tournament Edition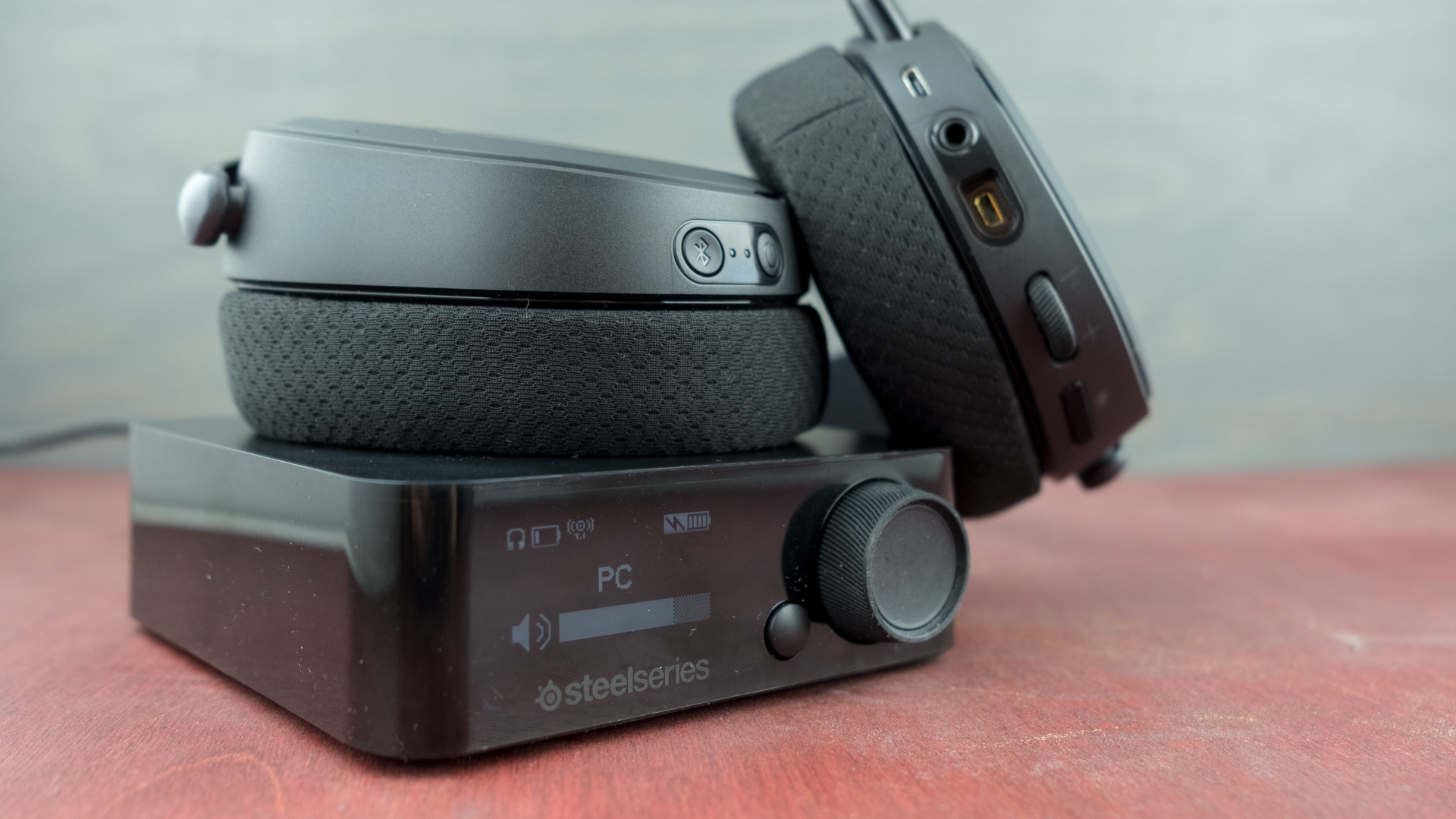 Compromises are a part of everyday life, but nobody actually likes making them. Luckily with the SteelSeries Arctis Pro Wireless, you don't have to make any compromises, you can get high quality lossless audio playback with a wireless headset. And, when you add in the unique and ultra-convenient dual-battery charging system that lets you wear this headset in perpetuity, you have a recipe for one of the best gaming headsets we've ever gotten our hands on. If you have the cash, and you absolutely need the best wireless headphones money can buy – you can't do wrong here.
Read the full review: SteelSeries Arctis Pro Wireless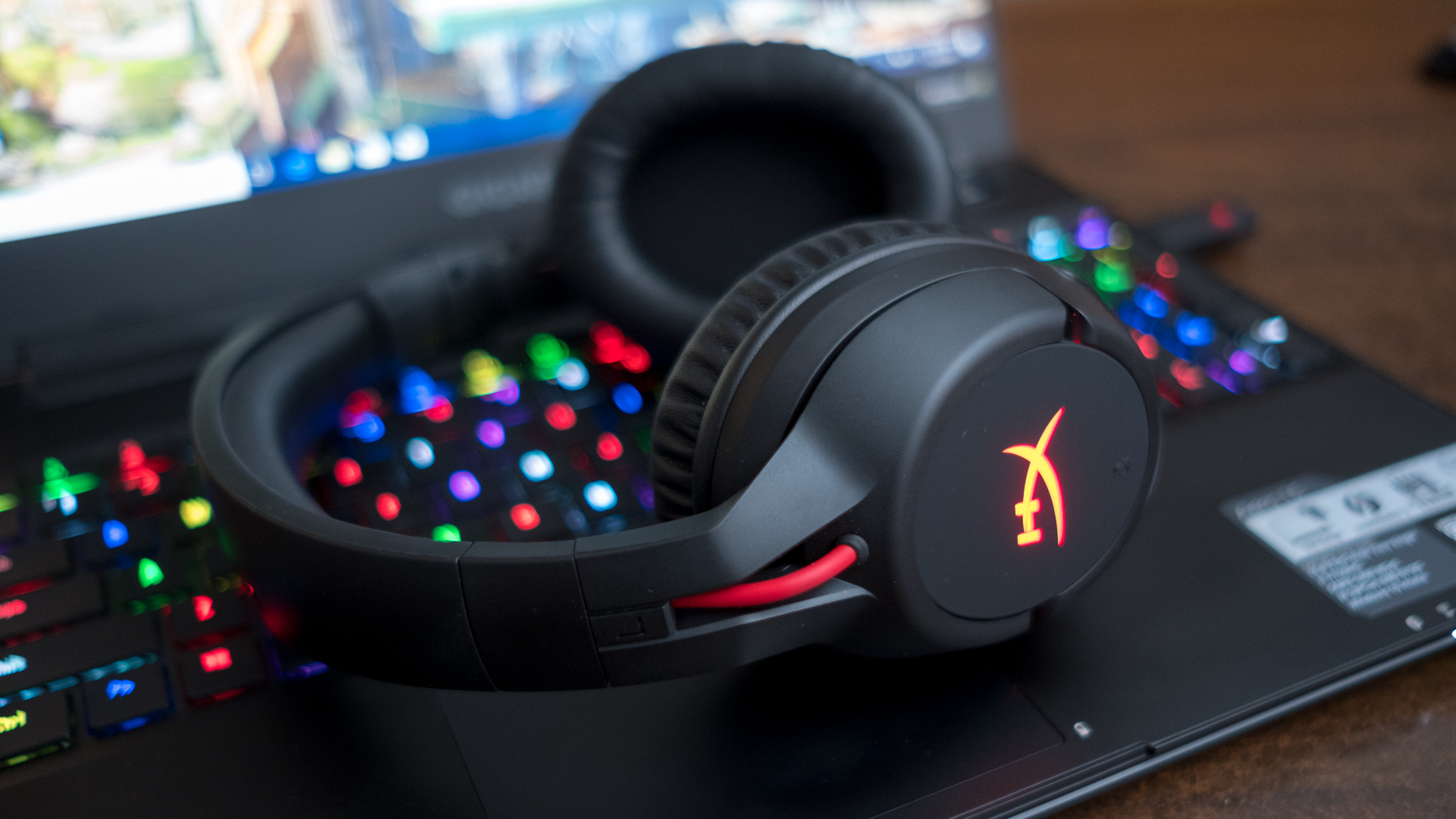 The HyperX Cloud Flight is a long-lasting wireless gaming headset packed with up to 30 hours of battery life. This means you can potentially get two full days of gaming in between charges. However, there is a catch – unlike the Cloud Flight's competition in the Astro A20, the HyperX Cloud Flight only offers stereo sound, foregoing any surround sound implementation. You can thankfully get around it by messing around with the Dolby Access app, however, and the sound profile is balanced enough to make this a non-issue. 
Read the full review: HyperX Cloud Flight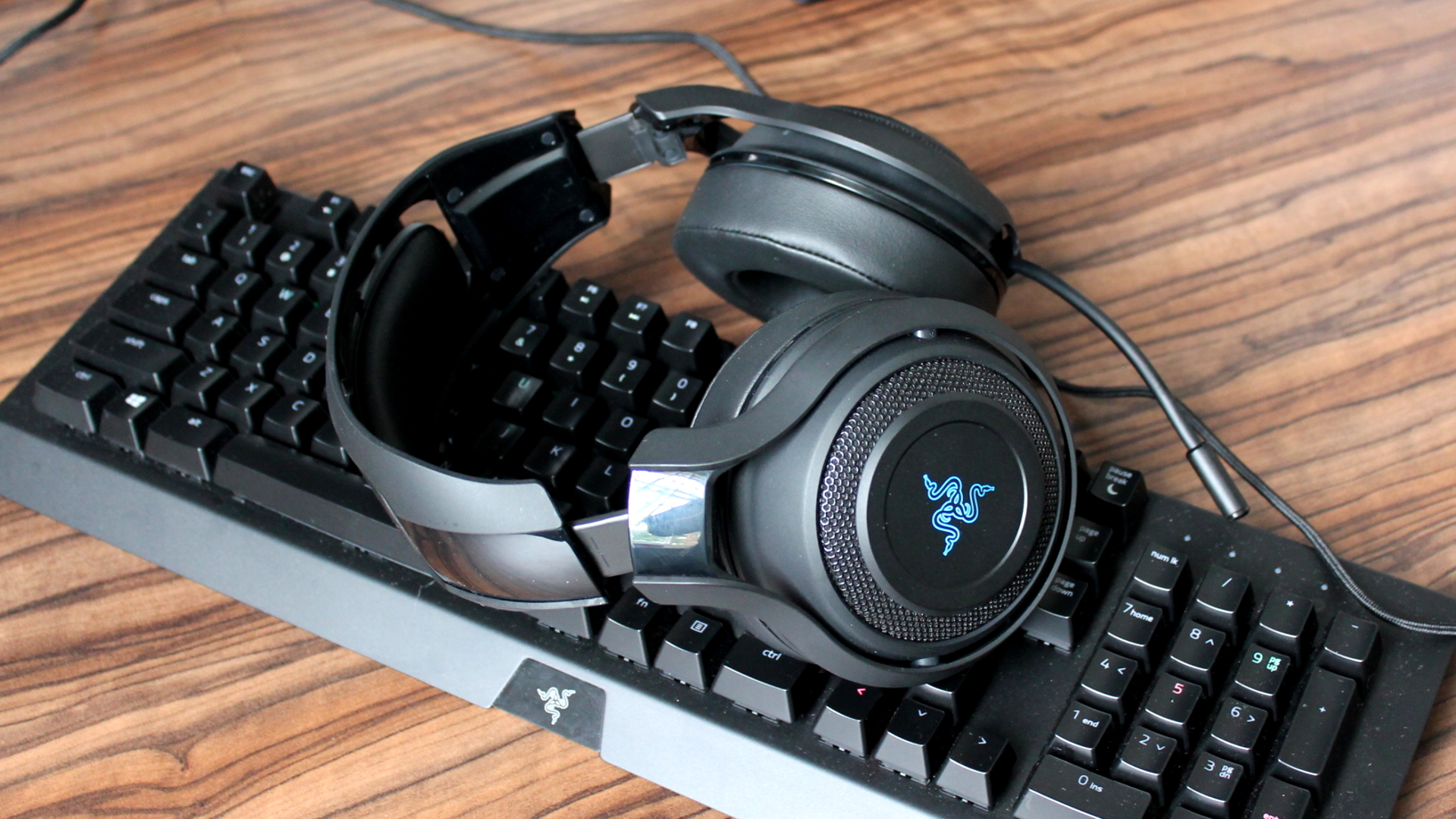 Quick and easy to set up using a wireless USB receiver that stores inside the headset for transportation, the Razer ManO'War is a user-friendly unit primed for surround-sound gaming. Sure, it's a little chunkier than most other headsets, but two soft leatherette ear cups make it comfortable to wear over extended periods. And, with Chroma RGB lighting customizable through Razer Synapse, it even looks snazzy to observers.
Read the full review: Razer ManO'War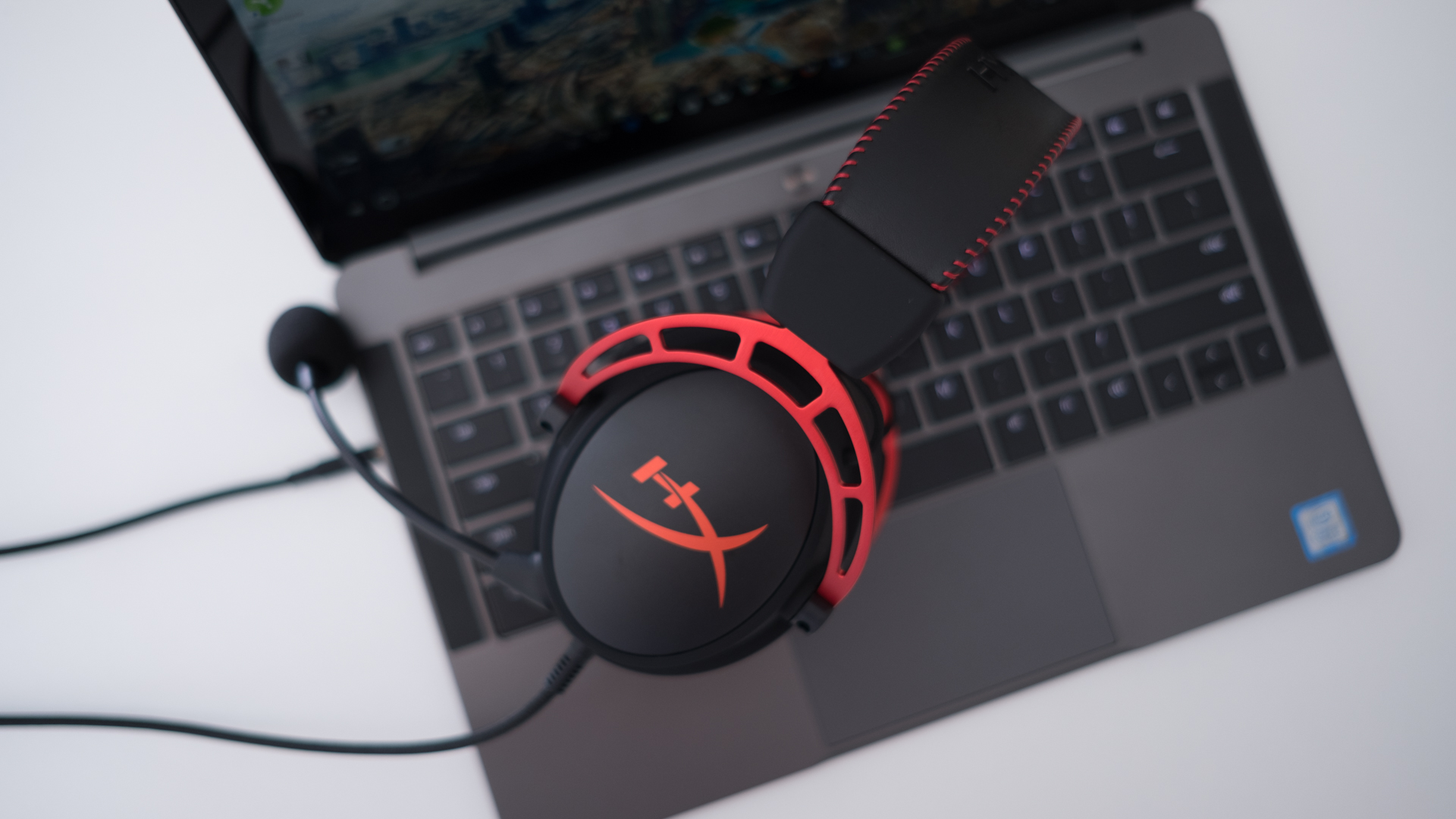 There's a common misconception the best PC gaming headsets have to cost a fortune. That's fortunately untrue of the HyperX Cloud Alpha, which presents a compelling design along with impressive mid-range sound. The added dual-chamber drivers are a feat for audio quality that doesn't break the bank, minus the distortion that usually haunts headphones at this price. Better yet, the sonorous bass will put any first-person shooter, not to mention Skrillex, to the test.
Read the full review: HyperX Cloud Alpha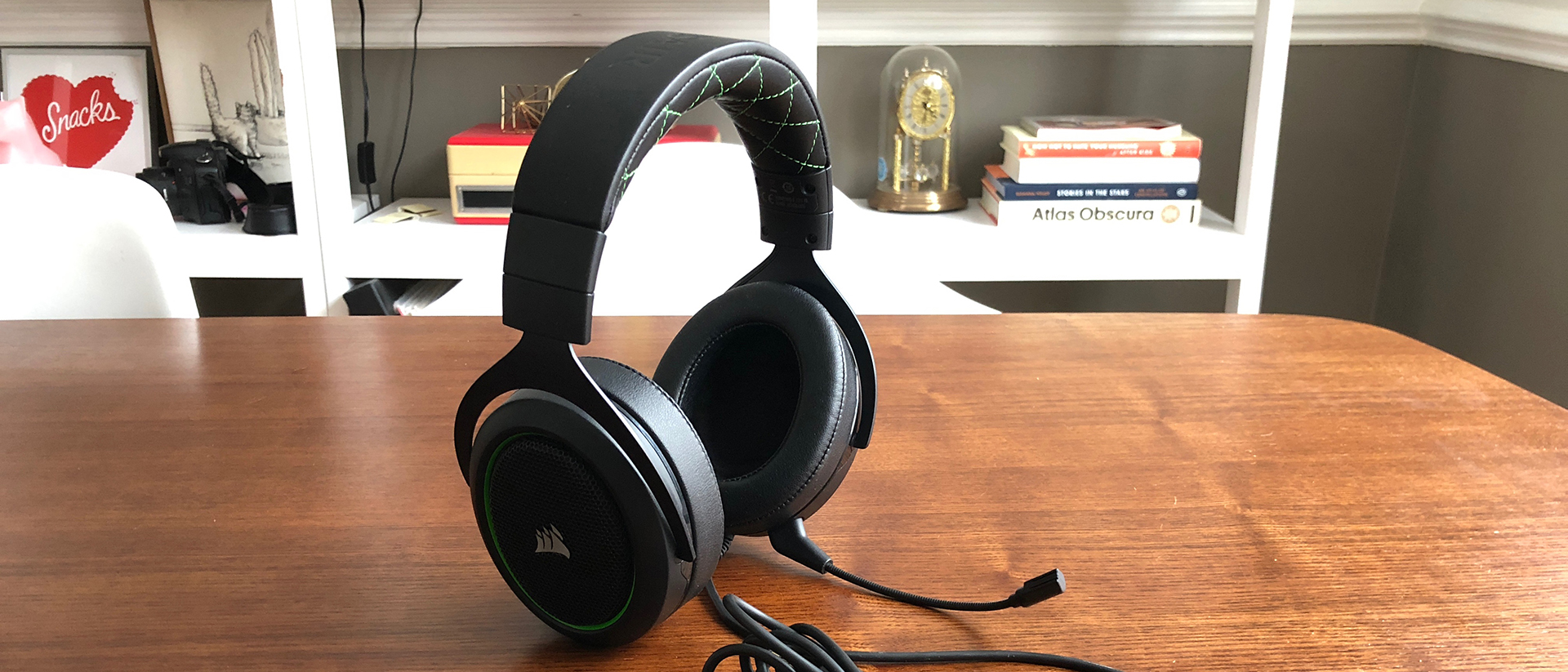 As a general rule when you're buying anything, much less gaming peripherals, you get what you pay for. You don't go into Walmart, pick up a $50/£50 gaming headset and expect to be blown away. Corsair takes this rule and turns it on its head. The Corsair HS50 is, for the budget gamer, the best gaming headset you can buy today. Retailing at $50 in the US, the HS50 has sound quality and mic quality that rivals headsets that are twice as expensive. Everything, even down to the build materials radiates quality. If you're looking for a cheap gaming headset, and you don't mind giving up some extra bells and whistles, like 7.1 surround and Bluetooth connectivity, you need to take a look at the Corsair HS50.
Read the full review: Corsair HS50 Stereo Gaming Headset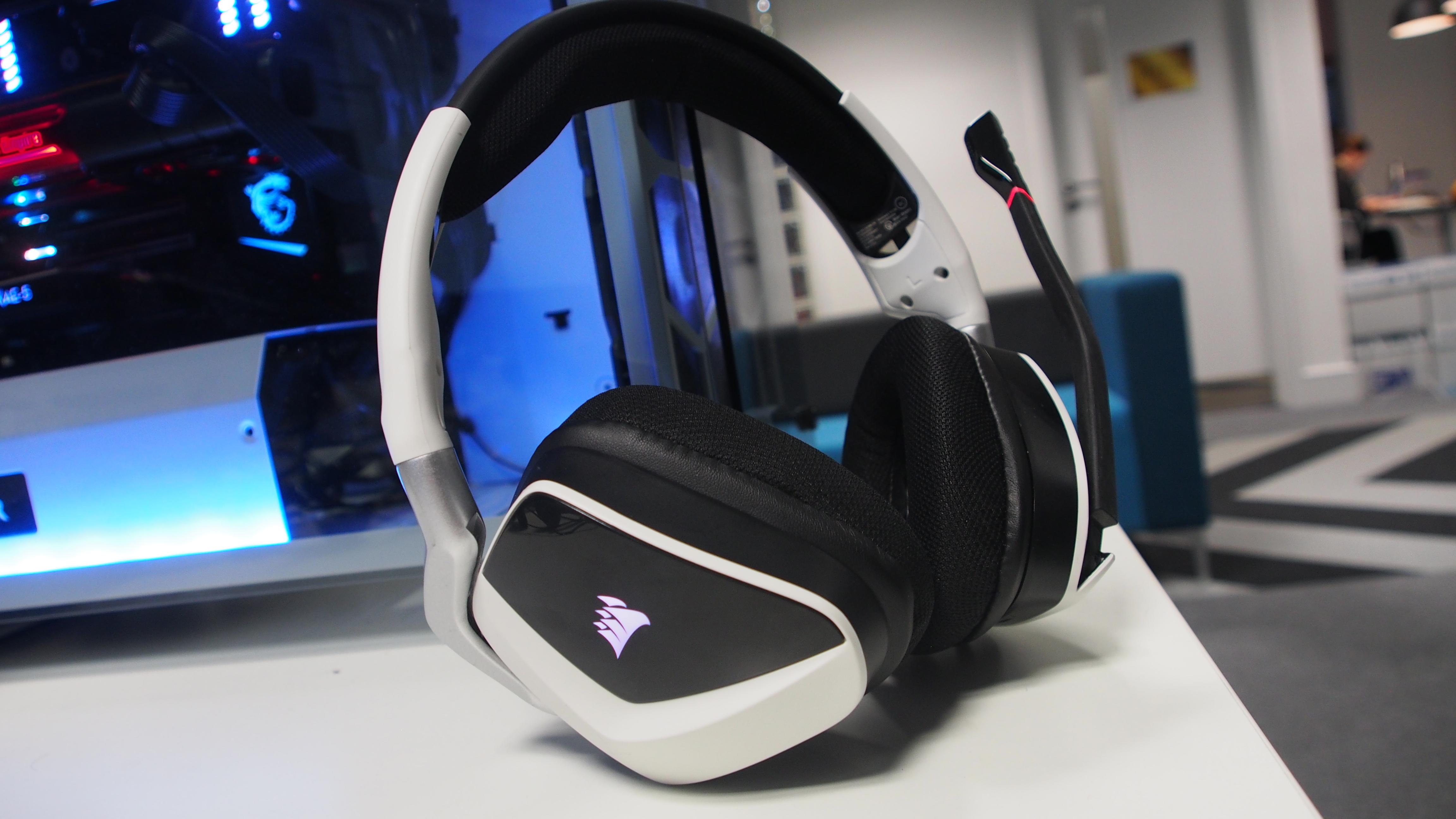 It wasn't that long ago that Corsair was solely known for PC components but, over the last five years or so, they've arguably become better known for their gaming peripherals. With products like the Corsair Void RGB Wireless, it's hard not to see why. Now, while at first glance, some may scoff at the asking price, the Void Pro RGB Wireless delivers on that price point with great build quality, fantastic sound fidelity and – perhaps most importantly – RGB lighting. Plus, if you've already got a full arsenal of Corsair peripherals, the Void Pro RGB Wireless fits in nicely, and can even synchronize lighting effects with other peripherals through the Corsair Utility Engine.
Read the full review: Corsair Void RGB Wireless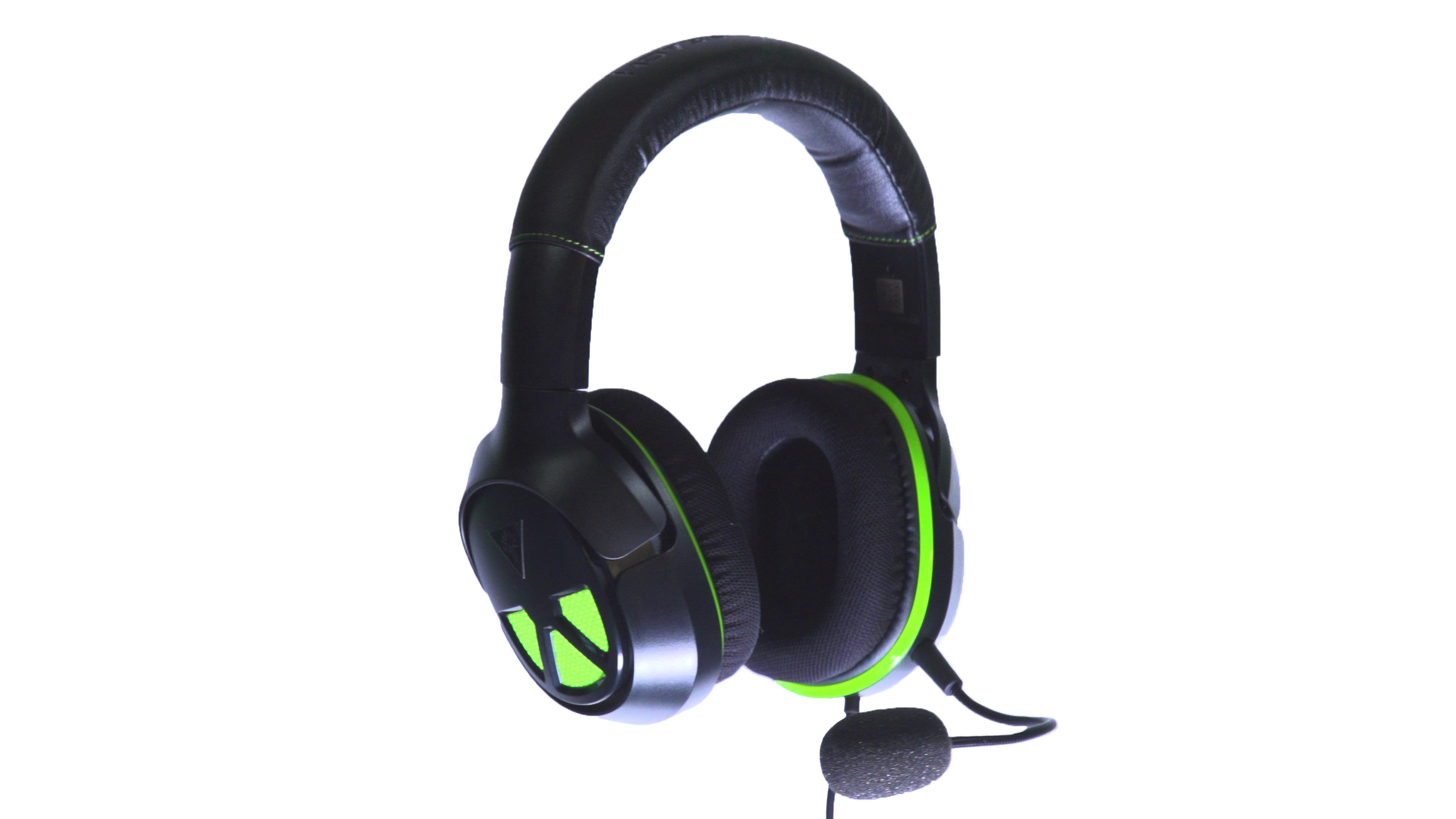 Although it's designed to be used for the Xbox One, Windows users can take solace in the fact that the Turtle Beach XO Three is compatible with any PC sporting a single jack for both mic input and headset output or a PC splitter cable. In spite of this minor caveat, the XO Three is a steal for the price, especially considering its use of 50mm sound drivers. What's more, it even supports Windows Sonic for 3D surround sound. 
SteelSeries has a storied reputation among the best PC gaming headsets, and the Arctis 7 only proves to continue it. Boasting a shockingly long battery life and extreme comfort, this headset will appeal especially to anyone who plays a lot of MMOs, where comfort reigns supreme over long play sessions. The sound quality is also worth noting here – as its neutral sound signature means that even audiophiles will be happy with it, even if the bass is a little weak.
Read the full review: SteelSeries Arctis 7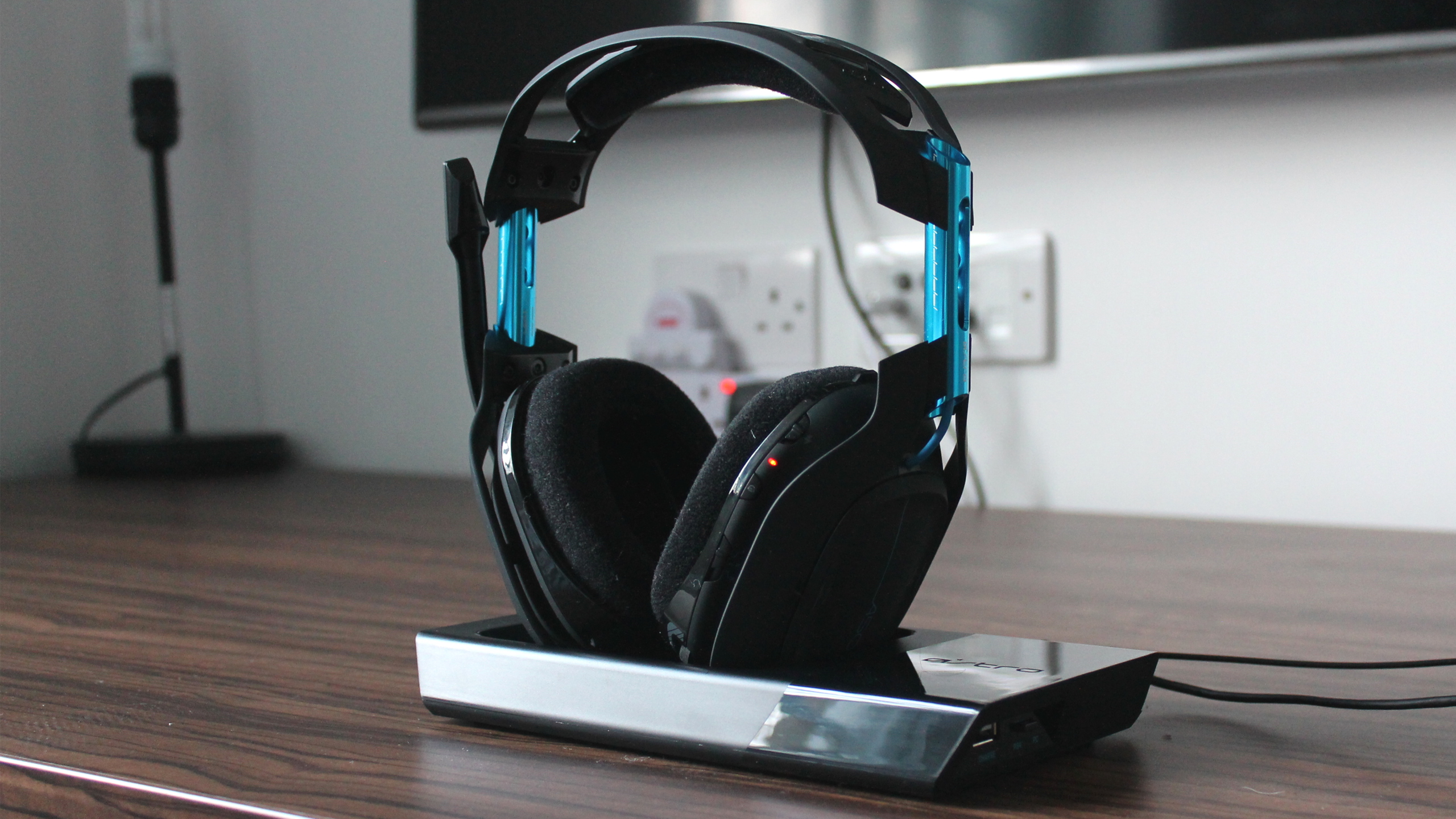 We called the original Astro A50 a «game-changing, experience-enhancing headset,» and thankfully its wireless successor follows the «if it ain't broke, don't fix it» rule. Astro's latest headset does what it says on the tin and adds wireless connectivity to an already stellar package. Not only is it ready to rock with your PC, but with PS4, Xbox One and legacy consoles as well – a headset that's robust and versatile.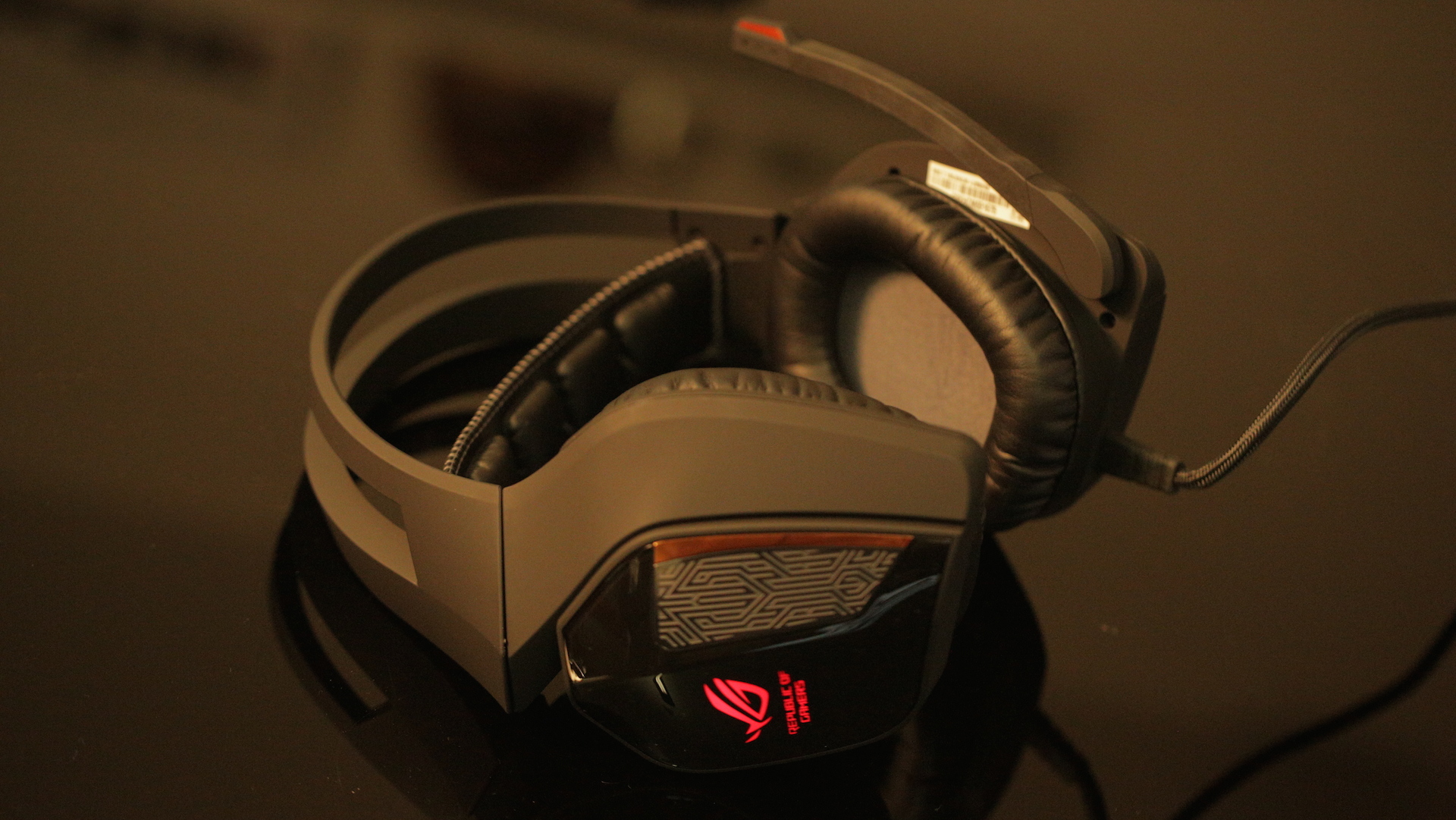 Eschewing any traditional rules of fashion, the ROG Centurion 7.1 is a beautiful headset regardless. Even if it's a genuine pain to get going, this excellent PC gaming headset features both surprising style and a knack for emitting extremely clear sound. The Asus ROG Centurion 7.1's onboard amp controls give you complete control over this bombastic sound, and this beast can even bolster its already amazing sound through a passthrough to an external set of speakers. Really, this thing is great. 
Read the full review: Asus ROG Centurion 7.1 headset
Gabe Carey has also contributed to this article
Powered by WPeMatico